Get it done
The Aztech Way
Learn about our methods and our time-proven building systems.
Aztech Process
After completing thousands of projects around NZ, we now only take on projects that we know we can be the best in NZ.
With this specialist focus, we'll make sure we deliver your building at your speed and to our quality standard.
Aztech Structural Systems
Most of our structures are manufactured in-house. We have an efficient solution for your build...
MORE
Aztech Projects
Need ideas? See examples of our excellent projects - or visit a building near you!
What our clients say
We worked with Aztech and I couldn't be happier with our shed, it's just what we wanted, we couldn't have asked for a better outcome.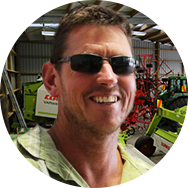 Mark Mackle
Mark Mackle Contracting Limited
TALK TO AN AZTECH SPECIALIST
Tell Us About Your Project And We'll Call You
Send us a note by completing the form or phone us on 0800 298 324. We look forward to hearing from you!