Animal sheltering system removes stress from day-to-day farm life
In 2017, Dairy farmer PJ Williams and farm owner, Joyce Wheadon decided it was time to update their old stand-off pad. Although it was compliant, it had degraded and he'd reached the point where he didn't feel like he wanted to put his cows in it! Animal welfare is incredibly important to them both and they wanted a fresh, clean shelter for the cows that would stand the test of time.
PJ started to do some research on shed housing options and had a clear objective that he wanted met in the structure that he finally chose; he didn't want a messy untidy structure that would be an eyesore.
He wanted an 'animal sheltering system' that was multi-purpose and as effective in the summer months as it was in the winter months.
Scalable, fit-for-purpose building design delivers lasting legacy
It was at this point that he connected with Aztech based on their reputation and the fact that their buildings are fully customizable. The sales rep gave him the opportunity to view other similar dairy structures and he was impressed by the variety of options and the opportunity he had to scale and design the structure entirely to his needs.
One of the features that really engaged him was the use of Futura Box beams made from galvanised steel, as their design completely removes bird perching in the structure enabling his barn to remain clean and tidy from day one.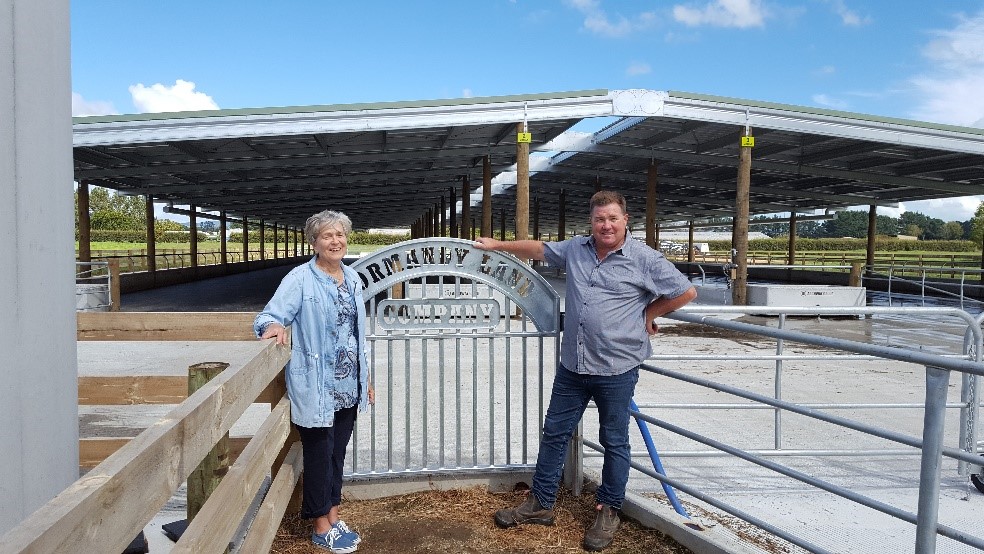 "I noticed that some other structures are a mess, not clean, with rust everywhere…but this design won't rust, corrode or deteriorate. The box beams are a great feature. The materials were very important to us as we now have a structure that will last for the next generation of farmers. It's a great legacy to leave."
PJ's other main objective was to improve animal welfare. The shift wasn't about production for him. He's had production gains from the new feed pad cover, however, he's candid about his motivations and that this was never the reason he began the process. His hopes were to transform the sheltering options for the cows and as well as the staff experience for working the structure.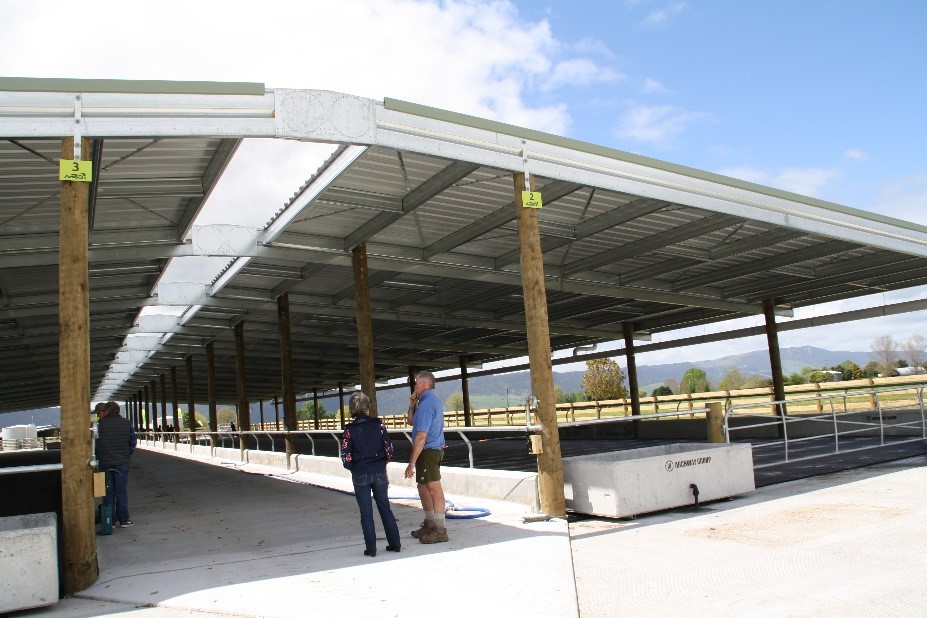 Stress-free structure means happier cows and happier staff
He wanted a structure that anyone can use, that's accessible, and that removes all the stress from his day to day and that of his team. And through the new building, he's achieved just that.
"This structure has made my life easier. I know that the cows are safe, warm, dry, fed and watered whatever the weather. It used to take me 4hrs + to feed them and now it takes 30 minutes (which means I am saving on diesel too!). I am not losing sleep worrying about the cows out in the elements and I am saving time. It's a win-win. The whole process has been a highlight from start to finish."
A hugely important outcome for PJ has been the shift he's seen in his cows. They are now more content in the heat, and happier in the winter because they have shelter. The farm isn't beaten up as the cows no longer must track through the mud in all the elements. In PJ's own words, 'there have been so many intangible unexpected outcomes. Whenever people come to visit, I find myself saying…oh wait…and there's more.'
The new shed is always completely clean as its cleaned with recycled green water. All the effluent now flows into a weeping wall which passively separates the solids. The green water then gets pumped back into the shed and cleans the structure. No fresh water is used in the shed at all – another significant saving that the farm has benefitted from.
PJ and Joyce haven't looked back since they completed the shed. It has transformed the day to day of the farm in ways that no-one could have anticipated.
He has no regrets about his decision back in 2017 to work with Aztech Buildings and invest in making a positive change for the farm, "there was a dollar expense, of course, but the long-term benefits in terms of welfare, cow happiness and the human element far outweigh that cost. I now have the Rolls Royce of shed structures are we are ahead of the game and futureproofed against legislation and change.