Feed pad Cover transforms local Dairy Farmers Cow Welfare and Production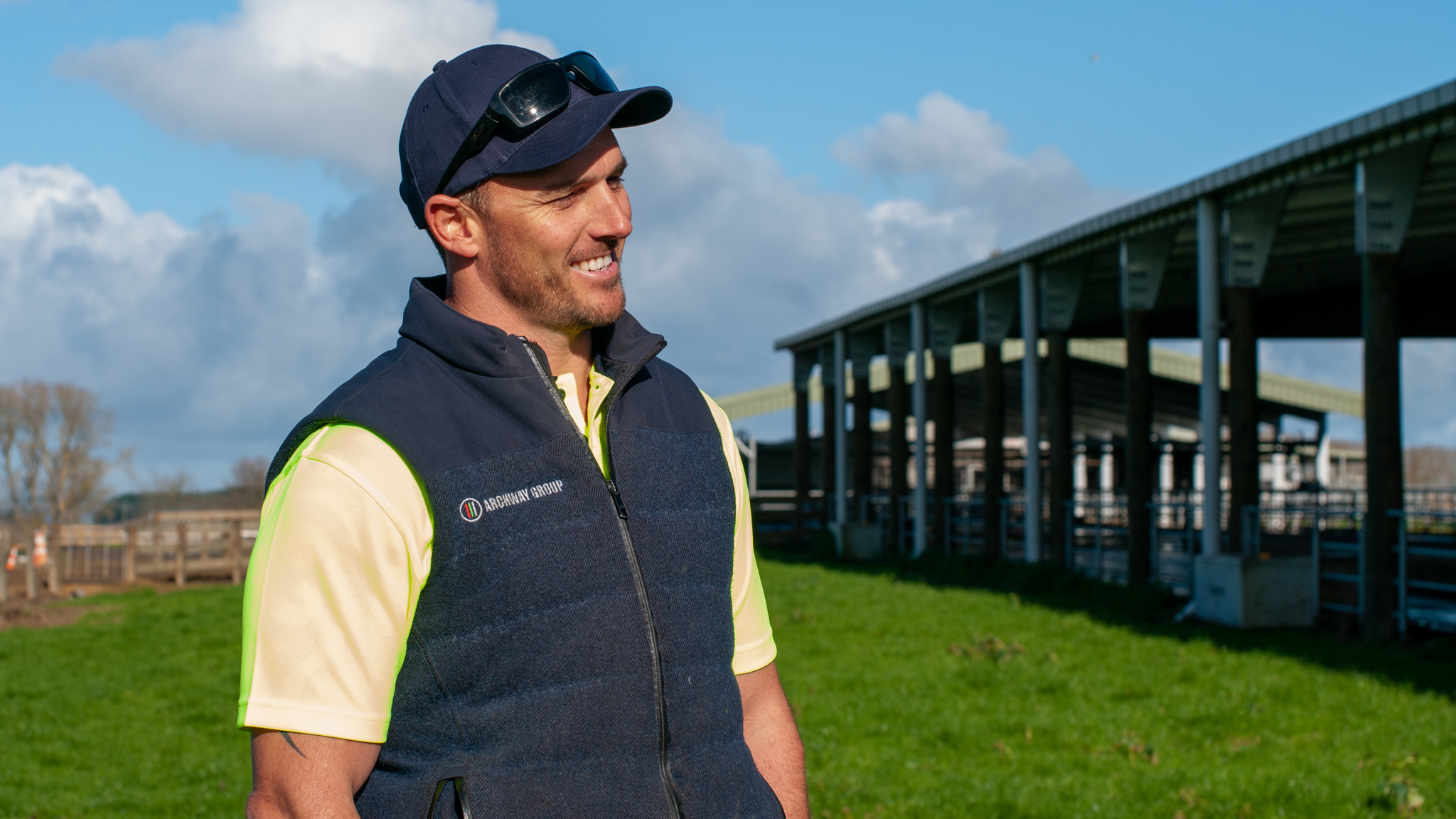 On paper, Simpson Farms are enjoying benefits and outcomes which far exceed their original expectations (even at the 6-month mark) post the installation of their feed pad and cover. However, they are also delighted with the benefits they couldn't have accounted for – namely, a herd of happy friendly higher producing cows and staff who feel less stress and more contentment in their roles.
When asked what the best thing about the transition has been, Mike explains "Our cows are now fully fed year-round, they're happier, and submission rates over the first three weeks have gone from 78% to 98%. It's just a really good feeling having this kind of facility on our farm; it's where New Zealand farming has to go".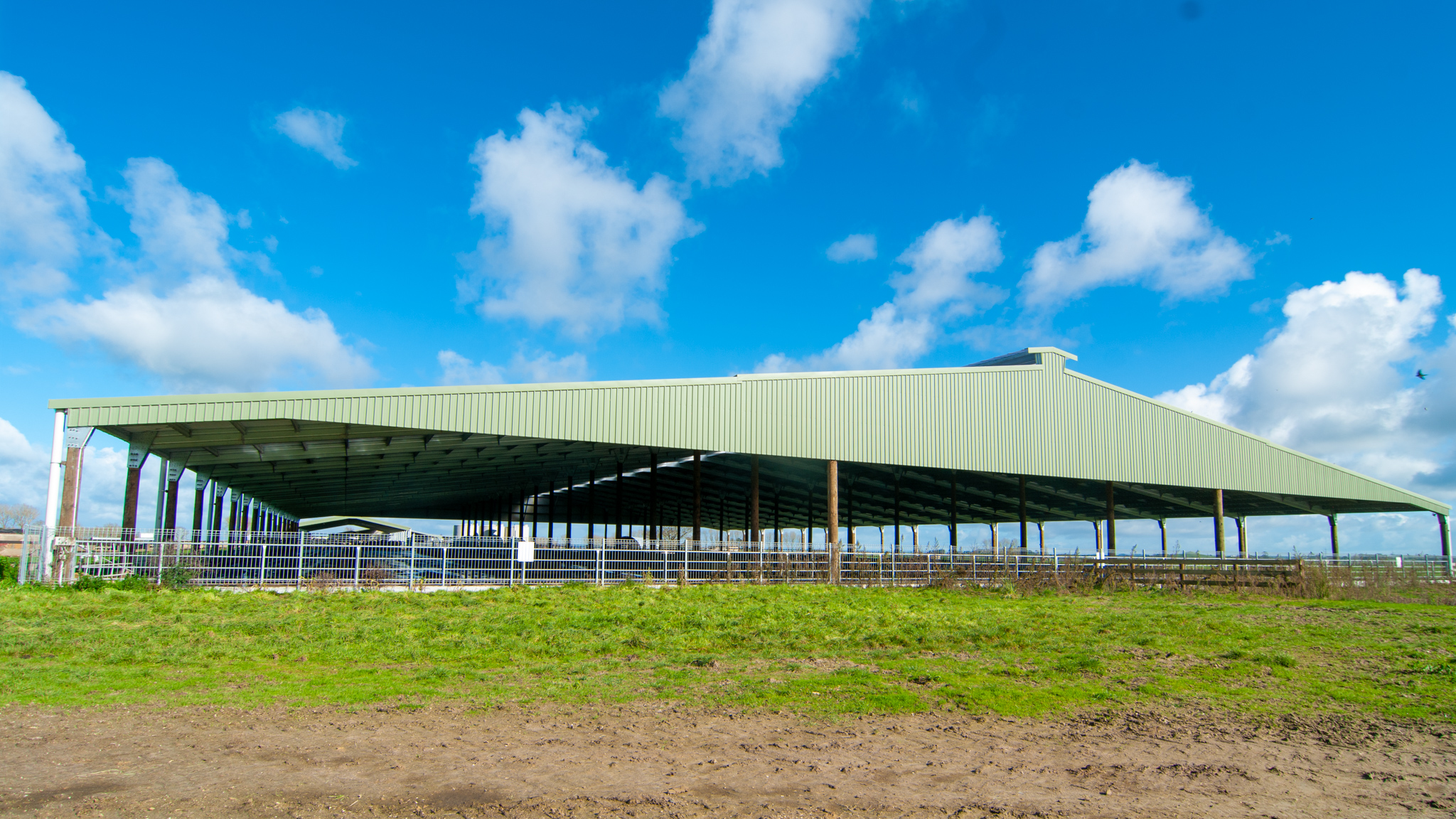 After just six months of utilising a new 6100-square-metre covered feed pad, a multitude of unexpected benefits are showing up across their farming business, Mike Simpson says.
The covered feed pad along with the new 64-bail rotary with a covered yard has been in use since the start of June 2019 and the operation has moved from a DairyNZ System 2 to a System 5.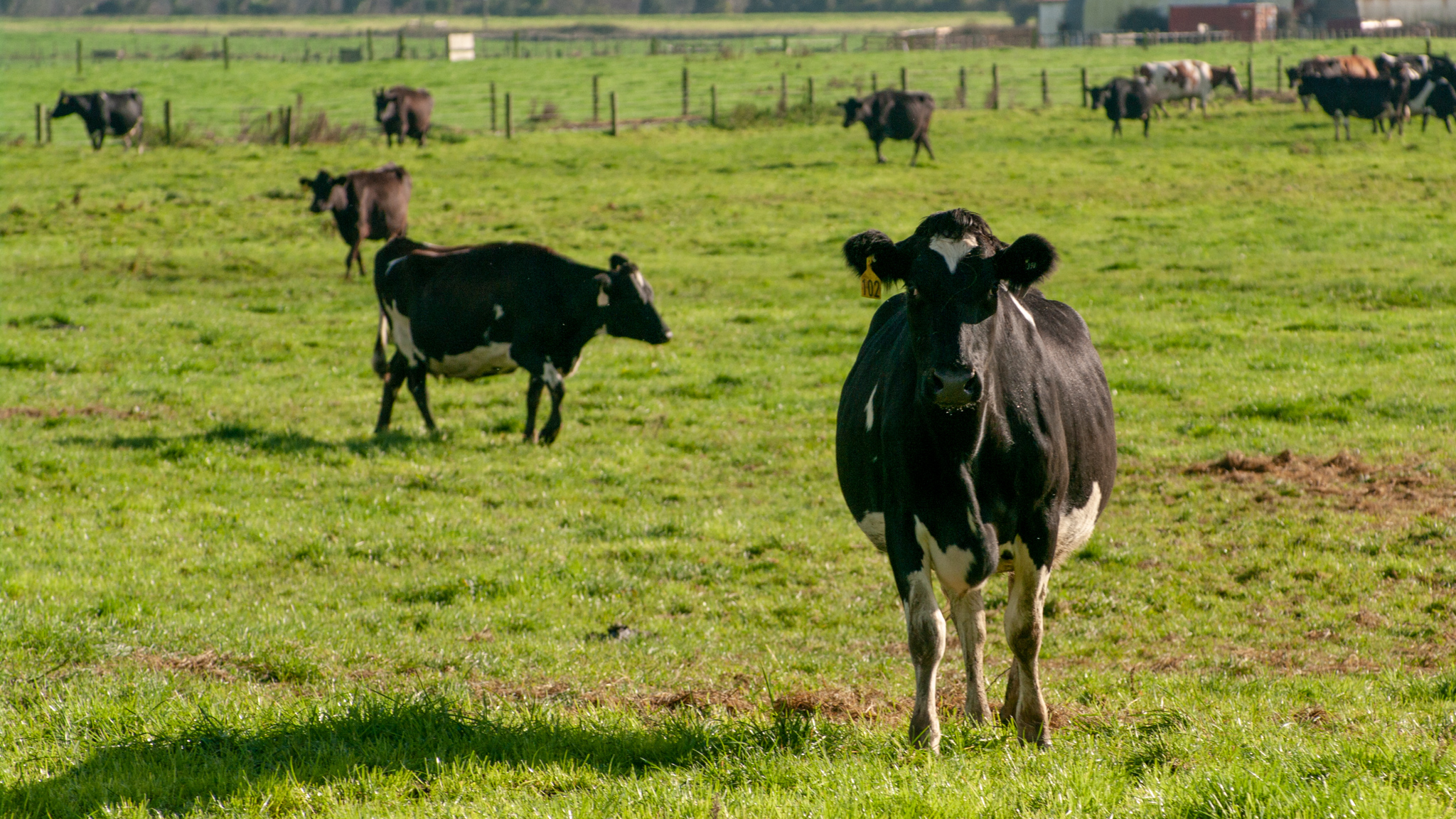 "This year the cows are still doing 1.9kg milk solids (MS)/day in January, we didn't even peak at that last season," Mike says. "We are milking 150 less cows now and have gained 16,000kg/MS on the previous season."
Mike was recently interviewed by NZ Farm Life and you can read the article in full here: https://nzfarmlife.co.nz/peace-of-mind-under-cover/
The feed pad cover is built with box beam steel rafters and purlins, a speciality of Aztech Buildings. It clear spans each feed pad with three 21m spans and features central ventilation. "This ensures necessary air movement for both animal welfare and structural durability through the release of passive air and ammonia", says Aztech Sales Consultant, Simon Clare. Simon says another key feature of the Aztech Buildings' design is the rafter to purlin connection that eliminates bird-perch opportunities in the roof.
A nutritionist advised Mike to expect production rates to hit 550 at the 3-year mark but the farm is on track to do 460 this year. "We're seeing the results we expected to see at the two-year mark, after just 5 months".
Did you know?
Feed Pad Facts: A feed pad is designed to protect pasture but also to prevent heat-stress in cattle. The Simpson Farm feed pad is 6100m2 and features 32m long beams with feed and water troughs to cater for the whole herd in one sitting. It can hold up to 9kg of feed per cow, each with 750mm of "feed space".
Feed is brought to the pad from nearby bunkers in the evening and after morning milking – the herd receives half its diet on the pad. It is cleaned by a flood wash system using recycled water, stored in three 25,000L tanks. The water is gravity-fed and flows down the pad with the push of a button – material is collected in large holding tanks at the bottom. The liquid is recycled and used twice a day, and solids are used later for fertiliser.
Are you looking to upgrade your existing structures, or build a new feed pad cover? As NZ's leading provider of rural building services, our experienced team have the expertise, knowledge and adaptability to create customised solutions for your building needs.
With a focus on fit for purpose, custom-designed, sustainable and cost-effective solutions, our team are dedicated to providing tailored solutions that work for you, your farm and your animals. We also provide a wide range of specialised rural building services including workshops and storage sheds, hay and feed store sheds, calf sheds and much more. To discuss your individual project and building needs contact our team on 0800 298 324 or email hello@aztechbuildings.co.nz.
Read Mike Simpson's case study in full here to find out more about what's possible!